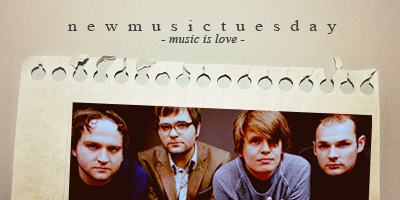 New Music Tuesday is a place for anyone who wants to discuss in a civilized manner new music from all genres, albeit alternative to classical music. As long as it makes you smile, you can discuss it here.
Weekly, I will post new album releases from an assortment of bands and artists, and fortunately, this year has a wide variety of musicals acts with upcoming new material. It's been a good year for music so far and seemed to not be slowing down.
Also, if you want to contribute a new album that I don't mention from an emerging band or just want to talk about a song that makes you smile today, feel free to leave a comment. This isn't just a place to talk about new music, but all music. So join in on the fun!
Mood:
busy